Reasons and benefits to choose to learn Business Chinese
Mandarin is one of the most widely spoken languages in the world. When most Chinese speakers reside in China, many overseas Chinese live in Malaysia, Singapore, Taiwan, and all over the world. You can use Mandarin almost anywhere and it is easy to find people to practice speaking with.
Features of Business Chinese Course
BCT - Business Chinese Test
Business Chinese course
BCT (Business Chinese Test) is set up as a standard Chinese language level test for business people whose mother language is not Chinese. BCT is developed by Peking University under the entrustment of the office of Chinese Language Council international in China. The BCT targets to test the examinees' ability to communicate in Chinese, so its important features are practicability and conversation, consisting of two tremendously independent assessments: Listening, reading speaking and writing. The Business Chinese Test is frequently supplied in China in addition to abroad.
Our BCT Test Prep courses are divided into five degrees, the one-to-one courses can be tailored on your level and particular wishes. Our expert Chinese instructors will pick out appropriate BCT-related materials and work around your specific strengths and weaknesses to maximize the chances that you'll get the high-quality BCT test score feasibly.
Business Chinese language courses are designed for people who intend to apply Chinese language in commercial enterprise settings. The highly relevant textbook materials and individualized education are important to business humans when they put together for their commercial enterprise transactions in China.
The business Chinese course carries business situation modules to describe the entire process and every phase of business activities. The textbook distributes its contents and tasks in six sections: cultural tip, phrases and expressions, exercise makes best, dialogues, practice activities, practical Chinese. We supply on the oral aural exercise at the 1-on-1 training online class. Our e-learning platform offers bilingual of Chinese and English versions. Our training integrates mutual communicative and interactive getting-to-know methods between the instructors and the students, and ultimately to help the students to improve their language levels of business Chinese.
Five Levels of BCT Prep Courses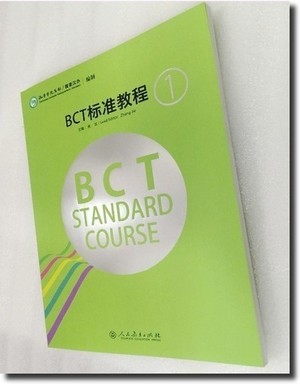 Business Chinese Course Level 1.
This level is suitable for business professionals who are able to use Chinese to conduct basic communication in business activities or exchange familiar topics in common business situations.
Goals: Master basic business vocabulary and deal with business questions (making inquiries, etc.) using familiar words. Understand short business related messages and have the ability to carry on business conversations related to your field, greet clients and participate in business meetings. Understand intermediate business vocabulary.
You will study topics such as basic business negotiations and sales promotions, and learn to read short, simple project or partnership proposals.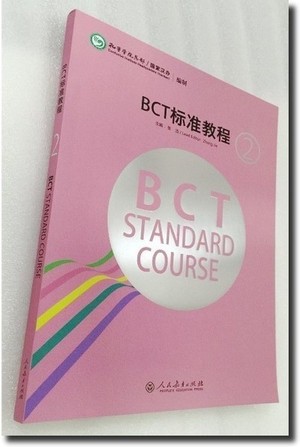 Business Chinese Course level 2.
This business Mandarin course is for Chinese learners who can interact in basic business communication, albeit slowly. You can understand short and simple discussions on familiar business matters, provided that such communication is clearly and somewhat slowly articulated. Sometimes the learners may misuse words and grammars.
Goals: You will study topics such as arranging meetings, visiting a company, introducing products, etc. You will also get an exposure to business etiquette in China.
You will study intermediate level topics in business situations and may also study business writings in Chinese, if needed.
You will learn upper-intermediate level topics and learn to read long, complex business documents, official business mails, proposals, etc.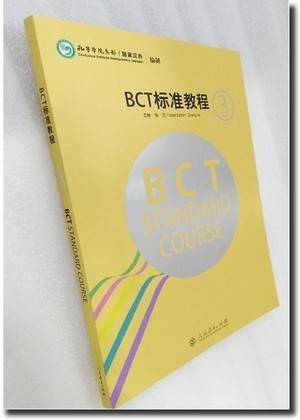 BCT Prep Course Level 3.
This level is suitable for business professionals who can understand straightforward business texts and interact with a degree of fluency and spontaneity that makes regular interaction and sustained relationship with native Chinese business partners possible and somewhat effective without imposing strains on either party. You can read with a large degree of independence, have a broad active business Chinese vocabulary, but may experience some difficulty with low frequency terminology.
Goals: Master intermediate to advanced business vocabulary and be able to conduct most communicative tasks in your professional field with accuracy and confidence.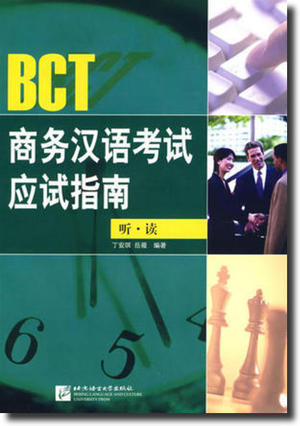 Business Chinese Course Level 4.
This business Mandarin course is for Chinese learners who can use Chinese accurately and effectively on a wide range of business topics. You can communicate spontaneously with good grammatical control without much sign of having to restrict what you want to say, although you can be hesitant as you search for patterns and expressions.
Goal : You can scan long business documents in Chinese and gather information from different parts of a text with no difficulty.
You will learn advanced business topics and learn to understand complex and implicit messages in sophisticated business situations.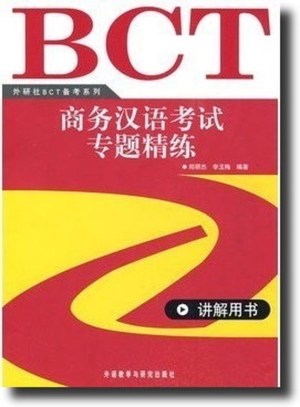 Business Chinese Course Level 5.
This business Mandarin course is for Chinese learners who can understand discussions in Chinese on a wide range of demanding business topics and also recognize advanced subtle meanings. You can express yourself fluently and spontaneously without much obvious searching for expressions. You can understand in detail lengthy, complex business texts, whether or not they relate to your area of specialty.
Goal: You will continue to learn advanced topics and gain a vast amount of knowledge of China's emerging market, investment environment, and China's business culture.
How does the learning work?