Our Story Mission and Service
ChineseSources.org is an educational brand affiliated with Pioneer Media. LLC, registered in US. Since the establishment of 2018, we have been presenting the young and energetic working spirit to encourage participation in the conservation of Chinese cultural heritage, to promote the international understanding of the deep-rooted Chinese fundamental nature, to provide real solutions for helping individuals reach their full potential through Chinese language teaching and artwork skills training.
As a low-profit limited liability company (L3CS), not a typical 501C3 foundation, Chinese Sources is partially dependent on fundraising to operate. Our business idea is custom made to develop and assist most of the Chinese private-owned entities to be able to operate their business profitably. Our goal is not only for China's heritage and culture to be understood, appreciated and valued, but also to be self-sustainable in future. So Chinese Sources is structured as a hybrid organization, We combine a for-profit entity and a nonprofit into a hybrid structure and establish practical operating businesses that is able to earn money to support our cause.
Chinese Sources offers consultant service to help the international students to come to China to learn the Chinese language and traditional arts. Among the representative list of the UNESCO intangible cultural heritage of humanity, some are from China, such as, Chinese calligraphy, traditional Chinese musical instrument -Guqin, Longquan Celadon kilns, Chinese acupuncture and moxibustion, Shao Lin Kung Fu (martial arts), Peking opera, the Great Wall, etc. Read more detailed list of the main courses.
Web Chief Editor
The website development and contents of ChineseSources.Org are completed by Mr. Sheng. Mr. Sheng is based in Shanghai, China, specializing in website design, contents creation, search engine optimization and social media optimization. He has been engaged in BEC business English Teaching in a Shanghai University and general manager of Heyday Enterprise (Hong Kong) Ltd. for ten years.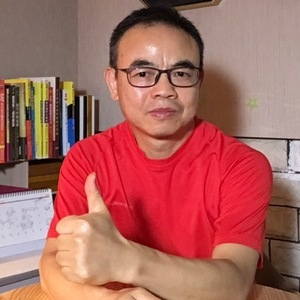 联系我们:
中国地址:上海浦东新金桥路196号509室
邮编 201203
电话/微信 18918151538
电子信箱:seo.shengli@yahoo.com
美国通讯地址
Pioneer Media. LLC
30 N Gould St. Ste R
Sheridan WY 82801 US