Degree Program
Our bachelor degree programs  in Xia'Men University are designed for non-native Chinese speakers at ages of 18-60 years old. The candidates are required to be High school graduate or above. The Chinese beginners can start from freshmen. For candidates who holds HSK 5 certificate (≥180 points), they can join the 3rd year directly. The length of study is 2 to 4 years. There is a total of 136 credits, splitting as 76 credits during 1st & 2nd years and another 60 credits during 3rd & 4th years. Internship: 3 credits; Thesis: 6 credits
Chinese language learning courses
Chinese Language Course
Chinese Language, Oral Chinese, Chinese Listening, Reading Comprehension at three levels of elementary, intermediate and advanced
Business Chinese
Basic Principles of Economics, Practices of International Trade, Currency and Banking, International Trade, International Finance, Marketing, Management: a total of 24 credits
Chinese Culture
Modern and Contemporary Chinese Literature, Chinese Culture, Ancient Chinese Literature, Communication of Chinese and Foreign Culture, Chinese Grammar:a total of 11 credits
Optional Courses
Optional courses are based on personal preferences, Culture, calligraphy, paper cutting, Kung Fu or Chinese painting as well as language practice.
Chinese Education (TCFL)
Modern Chinese, Theory and Method of Teaching Chinese as the Second Foreign Language, Educational Psychology: a total of 11 credits
Method of Study
Student-focused teaching, Online course software, video classroom, group work, Q&A, discussion makes it possible for you to freely arrange the learning time and place at your own pace.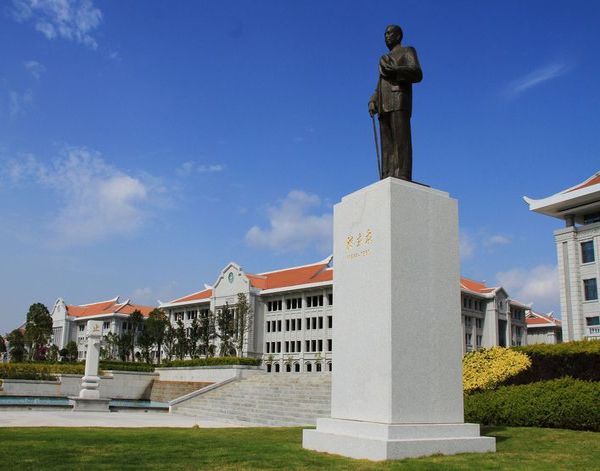 Two Periods of study:
P1 (1st & 2nd years) for elementary & intermediate Chinese language study
P2 (3rd & 4th years) for advanced Chinese study plus major courses in three different tracks.
Tracks (3rd & 4th years): Business Chinese, Teaching Chinese as a Foreign Language (TCFL), Chinese culture
Chinese Language Learning Application Process...
Full or Partial Scholarships Application
We'd like to offer the non-Chinese-citizen candidates to apply for the scholarship to study in XMU. Applicants are required to make online application, download, print and sign the Application Form for Chinese Government Scholarship. Applicants shall send the required application documents to their local Chinese embassies or consulates (Education Division) or their dispatching authorities by the indicated deadline. China Scholarship Council will censor the candidates for the scholarship and then forward the qualified applications to relevant institutions for admission decision. Click to read more detailed application information.
For students who need partial tuition support, please submit your request by your right hand email.