Why Guiyang White House becomes a popular travel destination?
Why Guiyang White House becomes a popular travel destination?
"Guiyang White house"has attracted many people'eyes
Guiyang is a small city in China if comparing with top cities Shanghai, Beijing, Guangzhou and Shenzhen. In recent one year, the "Guiyang White house"has attracted many people'eyes not only to the tourists but also to the local residence. Because there is the flower and fruit garden, its garden and layout looks similarly as Washington White House. That is why it got the nick name "Guiyang White House", which is located in the wetland park of Guiyang flower and fruit community. It is also the most prosperous and crowded urban center in Guiyang. Today, I will introduce the landmark building- Guiyang White House in the flower fruit Orchard. Another reason for this famous building is because it is a private mansion in Guizhou, with a cost of 40 million USD, not open to the public.

"Guiyang White House" architectural Style
This newly built landmark appearance is not exactly like the Washington White House. People nickname it the white house, because the whole building is white, like a European architectural style and its garden layout quite similar as the white house. Looking from a distance, it looks like a tall and towering white palace standing here. The building sits in front of a hill, full of "pride", which makes people amazing at a glance.

There are wetland parks, lakes, gardens and other facilities in this newly rebuilt city. There are green lawns, mountains, parking place, and joggling tracks on the back of the building. The layout and design of the whole garden are modern and symmetrical. In addition, there is a river bridge connecting to the lobby.

Night view of "White House"
Besides the bright and colorful scenery during the day, the night view of the White House is also a big attraction. When night fell, the white house seemed to show another face, with stars everywhere and bright lights. The holy white castle was set off in the water, with light and shadow shaking, strange and dreamlike.
Therefore, both local residents and tourists are attracted by this quiet environment. Take a walk around the open community, releasing the pressure, enjoying the beautiful environment around, and relax both physically and mentally.

Origin and story of "The Guiyang White House"
The GuiYang White House is located in the flower fruit community
The GuiYang White House is located in the flower fruit community, Nanming District, Guiyang city. It is a famous Wetland Park in Guiyang. The scenery in the park is beautiful. The "Guiyang White House" is one of the beautiful scenic spots. The official name of the building is called the flower fruit orchard art center. It was originally an old and poor community in the city center. About ten years ago, Guiyang government started a reconstruction project, covering an area of more than 1000 square miles, with a total construction area of about 18.3 million square meters and involving more than 20000 relocated households. The flower fruit community is a mixed city with living housing, commercial offices, culture and art centers. Its mission was to. Build a landmark enormous complex integrating work, leisure and tourism. Neither local residence and tourists feel defensive or envious of the landmark building because the whole city is complex community for everybody, if they like to purchase the apartments there.

Mystery of the white house in Guiyang
The Guiyang White House is officially named "Flower Fruit Art Center", but is privately owned house, not open to the public at present. Tourists can only view its style and the beautiful environment outside. People become curious to the background of the White House in Guiyang. The background story becomes complicated. People become suspicious to the owner of the house? Since the luxurious building costs up to 40 million USD, as it is said, who is the private residence? It is said the property belongs to local Chinese real estate boss, what is his name? We are not sure who (noblemen) living inside? How did the house owner have lots of capital to invest such a magnificent and luxurious building? How will the house run and operate this property? Please click the link below to continue reading our research.
Guiyang White House background story
Flower fruit orchard Art Center 花果园艺术中心
The official name of Guiyang white house is flower fruit orchard Art Center花果园艺术中心, which belongs to a real estate of Guiyang flower fruit orchard project. The China Construction No. 4 company undertook the construction of Guiyang flower fruit orchard, as said, which was the largest old city reconstruction project in China that year.

The owner of Guiyang white house officially belongs to Guizhou Honglicheng Group, 贵州宏立城集团, a private construction enterprise in GuiZhou. Let us continue to search its background. It is said, Guizhou Honglicheng Group was founded in 1998. After more than 20 years of development, it has grown into a diversified group company covering comprehensive real estates, commercial operation, property management, hotels, Hi-tech city, cultural projects, tourism and more.

In 2016, Honglicheng group launched the strategic transformation from a real estate developer to an urban operator, creating a high-end commercial complex covering Guiyang International Trade Center, dolphin Plaza, Guiyang street, Huaguoyuan shopping center, Central Plaza, etc. In 2017, Honglicheng group topped the list of private enterprises in Guizhou Province and ranked 136th among China's top 500 real estate enterprises

Guizhou Honglicheng Group invested 90 billion yuan to build Guiyang flower fruit community, located in the center of Guiyang old city. Guiyang Huaguoyuan is two large-scale old city reconstruction projects in Pengjiawan and Wulichong. The whole project includes 12.3 million square meters of residence, 2 million square meters of offices, 2 million square meters of Commerce plaza, 1.5 million square meters of apartments and 500000 square meters of public construction. It is divided into three phases of development, with a planned residential population of 350000. It is built with an investment of 90 billion yuan by Guizhou Honglicheng group. The design of flower fruit community skillfully integrates the traditional residential area and CBD, and divides the city center into main and sub areas separately. Each area is distributed with scientific and humanized designs such as office buildings, houses, apartments, shopping centers, commercial streets, entertainment centers, park squares, schools and banks.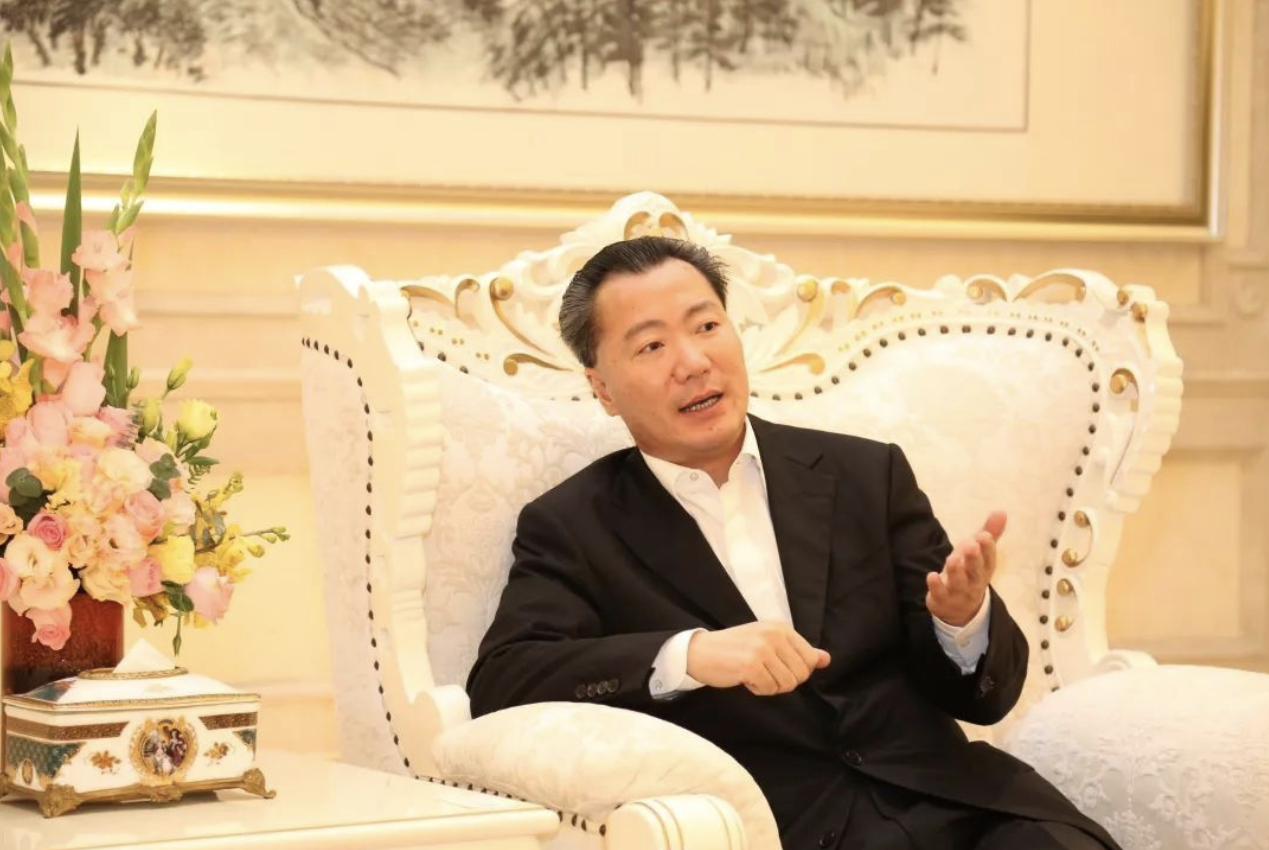 Being famous in one night
The developer found its real estate fast sales
Honglicheng group became famous in one night for the landmark building, Guiyang white house. The developer found its real estate fast sales, having won the national sales champion during 12 months continuously, and achieved an astonishing amount volume of 4.162 billion RMB in a single month. Mr. Xiao Chunhong, the board director of Guizhou Honglicheng group, was also promoted to China's top 100 Forbes list of beilionaires with a net worth of 10 billion in 2013.
The director, Mr Xiao Chunhong said, his market strategy is not to focus much on the profits return of a house, but to make small profits and sell more. According to the analysis of ordinary property buyers in Guiyang, the top three reasons for buyers to decide to purchase the apartments: one is centered location in the urban area, low price and good environment of the Wetland Park. As the relevant data in 2012, the total real estate transactions of Guiyang property were 9.7766 million square meters, and the flower fruit community accounted for 47.14% of the whole Guiyang property market, almost half of the whole city.

Let us continue to search for the background of the big boss, Mr Xiao Chunhong 肖春红

Xiao Chunhong 肖春红 is the chairman of Guizhou Honglicheng group and vice chairman of Guizhou Federation of industry and commerce. Mr. Xiao Chunhong was born in 1968 in Hunan province. In the line of real estates in Guizhou, the reviews of the most people to Xiao Chunhong, he is low profile, modest and hardworking. He always has smiles on face, combing his black hair back, neat-looking, leaving people an optimistic and gentle impression.